Rebuild and Renew Campaign
Hope, Innovation & Empowerment
We are building a new home for extraordinary patient care, but for more than 60 years, Cottage Rehabilitation Hospital (CRH) has been trusted to restore the lives of individuals and their families throughout Santa Barbara County and beyond.. 
Exciting plans are underway to relocate CRH to the vibrant Cottage Goleta Valley Campus. The thoughtfully designed new hospital will create an environment in which the healing process includes the body, mind and spirit.
Individual, private, and modern rooms. 

State-of-the-art aquatic center. 

Comprehensive scope of medical and patient services including imaging and emergency care. 

Onsite nutrition and dining, including on-demand room service.

Expanded space and comfort for families and visitors.

Opens the door for collaboration with our local community of top research and




science-based organizations.
Patients are at the center of everything we do.
Cottage Health provides the best rehab care between LA and the Bay Area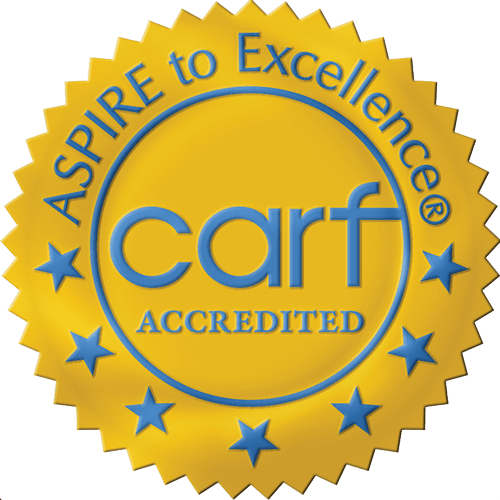 CRHF is the only facility between LA and the Bay Area to be accredited by the Commission on Accreditation of Rehabilitation Facilities (CARF), in Brain Injury Specialty Programs, Spinal Cord Specialty Programs, Comprehensive Integrated Inpatient Rehabilitation Programs and Stroke Specialty Programs.
Seamless and Accessible Care
The Cottage Goleta Valley Campus was designed for expansion. When complete, CRH will be part of the vibrant Goleta medical campus which includes a hospital with 24/7 emergency services, imaging, renowned orthopedic and wound care centers, two medical office buildings and ample outdoor spaces for therapy.
From emergency care to imaging to surgery to acute care to in-patient and out-patient rehabilitation; patients will experience seamless care that is fully accessible and promotes healing and recovery.
This move is the vital next step in our mission to fulfill a decades-long promise to provide the very best care for our patients and our community.
Ron Werft
President & CEO, Cottage Health
Rebuild and Renew Steering Committee
On behalf of everyone at Cottage Health, we offer our sincere appreciation to those volunteers who have stepped forward to lead and improve the lives of our patients and families.
Sharon Basham, MD
Robin Cederlof
Lori Daffron
Valerie Fuette
John Goodman
Paul Graziano
Jim Knight
Lynda Nahra
Ashley Parker-Snider
Eric Seale
Katina Zaninovich
Vice President, Goleta Valley Cottage Hospital,
Cottage Rehabilitation Hospital & Therapy Services
Arie Dejong
Vice President for Advancement
Andrew Brown
Director of Development
Magda Stayton